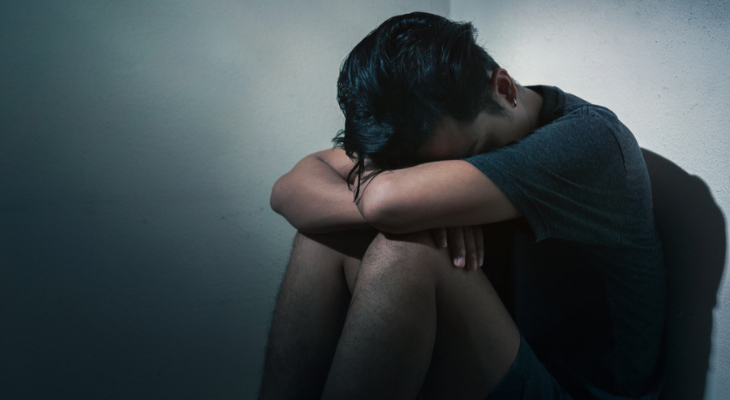 Chiropractic Can Ease Chronic Pain Related to Post-Traumatic Stress Disorder
Chronic pain, one of the lesser-known symptoms of post-traumatic stress disorder (PTSD), can make living with the condition even more difficult. Fortunately, your chiropractor can help you manage your PTSD pain.
How PTSD Causes Chronic Pain
Can you remember the last time you truly felt relaxed? Flashbacks, nightmares, and negative thoughts can trigger near-constant stress and anxiety. Unfortunately, both stress and anxiety can be factors in pain.
When you're stressed, your muscles tend to tighten, particularly those in your head, neck, shoulder, and back. In fact, your chronic back pain could actually be caused by your PTSD. In a study conducted on male twins, researchers discovered that men who had PTSD were more likely to have chronic back pain than their twins. The research appeared in the September 1, 2019 issue of Spine.
Tight muscles can also be to blame for frequent tension headaches and migraines. Constant muscle tension may eventually cause painful knots that never seem to go away. Pain from knots can travel to other parts of the body. Although a knot might be located in a muscle in your upper back, you may actually feel pain in your shoulder and arm.
Muscles that are too tight may pull the vertebrae in your spine out of alignment. Misalignments, called subluxations, are common causes of neck and back pain but can cause pain anywhere in the body. Subluxations, coupled with tight muscles, can also affect your ability to move a joint freely and without pain. Misaligned vertebrae or muscles may press on nerves, causing sciatica or other types of pain.
Stress and anxiety might be the reason you experience abdominal pain or diarrhea. When you're stressed, your body produces higher amounts of the hormone cortisol. Elevated levels of cortisol can irritate the lining of the digestive tract, causing abdominal pain. Too much cortisol may also be the reason that you have to make frequent trips to the bathroom.
If you already have pain from an injury, feeling constantly anxious or stressed may make your pain even worse.
Chiropractic Treatments Helps You Manage Pain Naturally
Luckily, visiting your chiropractor can help you keep your pain under control. Chiropractic treatment offers these benefits:
Correction of Spinal Misalignments. Your chiropractor uses spinal manipulation to adjust and realign your spine. The therapy is performed with the hands or a small activator device and involves quick thrusts to your spine. You'll probably begin to feel better after your first treatment, although you'll need to return for additional treatments to experience the full effects of this therapy.
Looser Muscles. Once your spine is properly aligned, your muscles and tendons will become looser too, decreasing muscle pain and spasms. Massage might be part of your treatment plan, in addition to spinal manipulation. The therapy eases muscle tension and also raises serotonin and endorphin levels. The natural chemicals help you relax, improve your mood, and act as natural painkillers.
Improved Range of Motion. Chiropractic treatment makes it easier to move your joints without pain and increases flexibility.
Less Stress. Raising your serotonin and endorphin levels while also easing joint and muscle pain just may help you feel less stressed. Once your stress is under control, you may notice less chronic pain.
Reduced Inflammation. Chronic stress can lead to inflammation throughout your body. Inflammation is linked to depression, Alzheimer's disease, stroke, and heart attack, according to the Cleveland Clinic. It may also cause pain. Fortunately, chiropractic treatments offer a simple way to lower inflammation and stress.
Are you tired of living with PTSD pain? Give our office a call and find out how chiropractic treatment can help you.
Sources:
Cleveland Clinic: Why You Should Pay Attention to Chronic Inflammation
Cleveland Clinic: 7 Strange Things Stress Can Do to Your Body, 10/7/20
Military Medicine: A Cross-Sectional Analysis of Clinical Outcomes Following Chiropractic Care in Veterans With and Without Post- Traumatic Stress Disorder, June 2009
Spine: Post-traumatic Stress Disorder Symptoms are Associated With Incident Chronic Back Pain, 9/1/19